Bringing you the funny since 2005!
comedy4cast, one of the web's original comedy podcasts, is still going strong (and staying weird).
You can find all the podcasts here.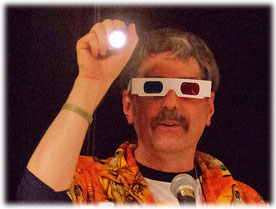 Join your host, Clinton, as he brings you all kinds of short, random bits of audio fun. You never know what you might hear on the show: a movie review, a parody skit, a commentary on roller coasters — the possibilities are endless. But the episodes are bite-size, so they get you in, give you the funny and send you on your way. People calls this multi-award-nomiated comedy podcast "sort of work safe and kind of family friendly." You might just call it weird. And that's a good thing!
Make sure you subscribe to get every episode. It's as using one of these links: iTunes, Stitcher, SoundCloud or One Click for Androidl. You can also subscribe via RSS, or wherever fine podcasts are listed.
Okay, that was plenty of intro. You get the idea. Now, go listen to some episodes and have a good time!